Parent & Student Handbook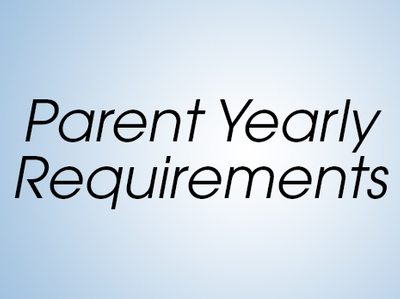 Parent Requirements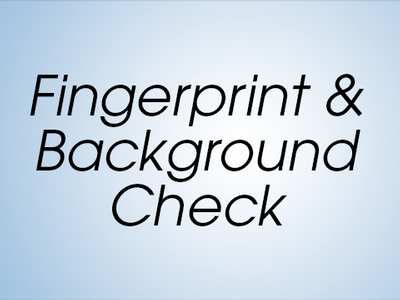 Fingerprinting & Background Check
As Christian adults, we have a moral and legal responsibility and are entrusted by God with the spiritual, emotional and physical well-being of minors and vulnerable adults. As minors and vulnerable adults participate in activities within or sponsored by our diocese, it is our commitment to provide an environment that is safe and nurturing. The Safe Environment Program includes:
Required education for all employees (clergy, religious, and laity), those volunteers and others regularly involved with minors, and parents, as to the issue of abuse of children including the detection, prevention, and reporting of child abuse.
Thorough screening and evaluation of the background of all diocesan employees – clergy, religious and laity – and those volunteers who work with children and young people.
Holding those who minister in the name of the Diocese of Venice – all diocesan employees (clergy, religious and laity) and those volunteers who work with children and young people – to Christ-centered and professional codes of conduct.
Click here to Register and attend Safe Environment Training
Click here for more information on Screening & Safe Environment Training Certification Process
Cafeteria
Full Hot Lunch Program, Soup & Salad Bar. Lunches can be ordered up to one month in advance and all orders must be completed through the FACTS Family Portal Lunch Account. All orders must be placed by 8:00 AM daily. Hot Lunch is $2.75 per day, per student (P3 - 1st Grade - smaller portions) and $4.35 per day, per student (2nd Grade - 8th Grade - larger portions). A drink is provided with each Hot Lunch. Students may also bring their own lunch.
Click here to learn more about our menu and how to place a lunch/snack order.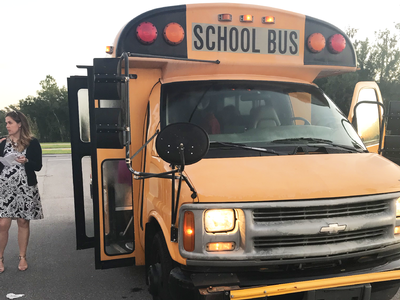 Bus Service
Bus Service: Bus Service is available, for a flat fee, per family. The Bus Service pick-up/drop-off location is at Our Lady of the Angels Catholic Church, 12905 East State Road 70, Lakewood Ranch. Morning pick-up time is 7:00 AM and afternoon drop-off time is 3:15 PM.
Click here to register for the Bus Service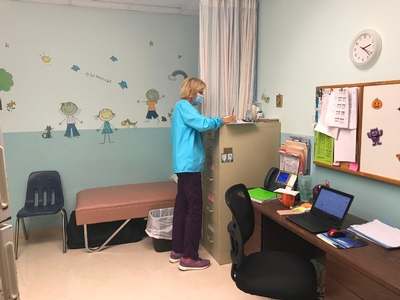 Health Clinic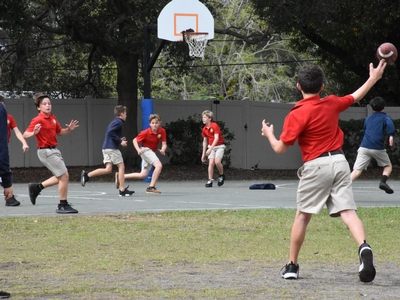 AfterCare
Our aftercare program is run by current staff and teachers. The program runs from 3:00 PM - 5:30 PM. Students get a snack, have a chance to do homework, and play outside. Students are always supervised.
PLEASE NOTE: At this time, After Care Registration has been closed.
Please call 941-953-4181 to request being placed on a waitlist.
Click here for more details about the After Care program.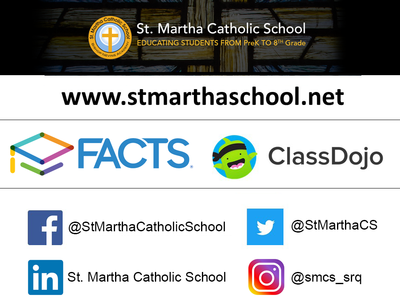 School Communications
All teachers communicate with parents via email and/or Class Dojo, as well as by phone and Parent/Teacher Conferences as needed. A school-wide email newsletter is sent out each Wednesday to all parents. There is also a school Facebook Page and Twitter, which posts current news, events, and updates. Texts and emails may be sent, via FACTS, for important information or updates.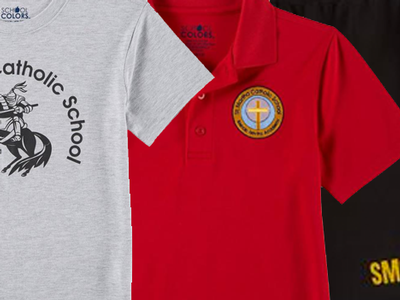 School Uniforms
ALL UNIFORMS ARE AVAILABLE AT RISSE BROTHERS.